Input 2020.07.01 10:47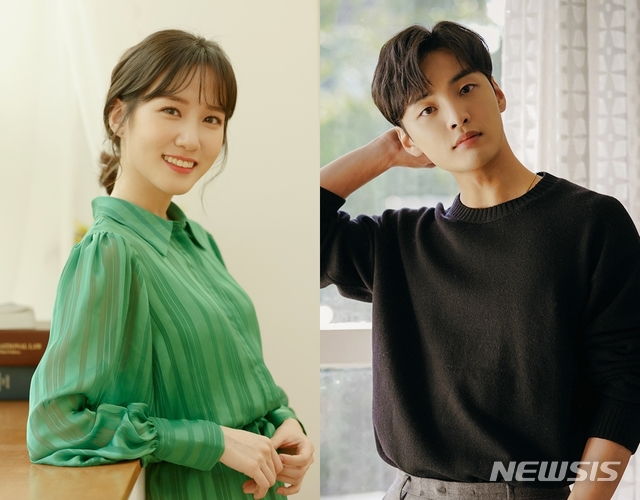 In the fall of 2020, the drama'Do you like Brahms?' will turn the home theater into a classic romance. Here, actors Park Eun-bin and Kim Min-jae are raising their expectations by matching their breath.
SBS' new Wolhwa drama'Do you like Brahms?'
'Do you like Brahms?' is a story about the dreams and loves of classical music students who are on the border of twenty-nine.
Above all,'Do you like Brahms?' is a work that has attracted attention due to the meeting between Park Eun-bin and Kim Min-jae. Since they are two people who proved their strong acting skills and succeeded in the success of their previous work, their expectations are high for what synergy they will meet in one work. There is a similarity between Park Eun-bin and Kim Min-jae, who were loved through SBS's box office'Stobrigue' and'Romantic Doctor Kim Sabu 2'earlier this year. The role played by Park Eun-bin in the play is divided into female protagonist Chae Song-a. Chae Song-ah is a character with a unique history of entering the same school at the end of her fourth year with a passion for violin after graduating from the top business school in Korea. On a summer day, when she is 23 years old, who has a headache because of her career problems, she meets world-renowned pianist Park Jun-young (Min-jae Kim) and her life begins a new phase.
Min-jae Kim plays the male protagonist, Jun-young Park. Park Joon-young is a classic superstar who won several international piano competitions after winning the prestigious music competition in Korea. After returning to Korea to have a sabbatical year, she meets Chae Song-ah on the summer day at the age of twenty, when a crack begins to break in his world where she only played the piano.
'Do you like Brahms?' Director SBS Dae-Ju Joo and the writer announce the birth of a well-made work. SBS Short Film Drama'A 17-year-old condition' is directed by director Cho Young-min, who showed a sensuous direction, and artist Ryu Bo-ri, who is proud of his delicate handwriting.
The curiosity and anticipation are growing in'Do you like Brahms?', which will bring a sensational drama to the home theater. First broadcast on August 31.
Copyrights ⓒ'Korea Press News Hub' Newsis News Agency. Reproduction and redistribution prohibited

Source : https://news.chosun.com/site/data/html_dir/2020/07/01/2020070101599.html