Input 2020.05.25 16:19
Victim Lee Yong-soo (92), a victim of the comfort women of the Japanese military, held a press conference at the Inter-Burgo Hotel in Daegu on the afternoon of the 25th, and criticized the Justice Memory Regiment (hereinafter Jeong Yeon-yeon). This is the second press conference since the fiscal suspicion of accounting transparency and financial usefulness in a tea house in Nam-gu, Daegu on the 7th.
On this day, the grandmother said, "Dae Daehyup, the predecessor of Jeong Eui-yeon, has always been using the comfort women who have been taken for life." After raising the donation to the citizens, when they said "I'm hungry," anecdotes that Jeong Dae-hyop officials answered "No money". In addition to Yoon Mi-hyang, who served as chairman of the chairman Jeong Yeon-yeon, the grandmother also said to the elected proportional representative of the Democratic Party, "I was self-interested and left the proportional representative of the National Assembly at will." Below are the main remarks of Yongsoo Lee's grandmother.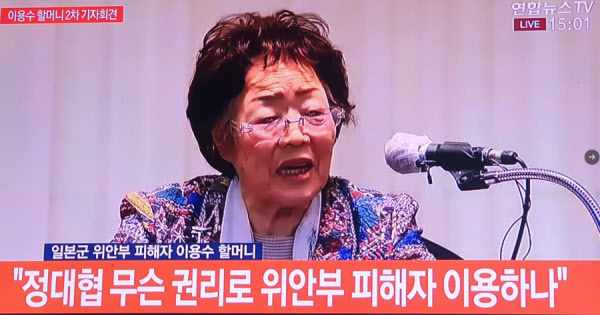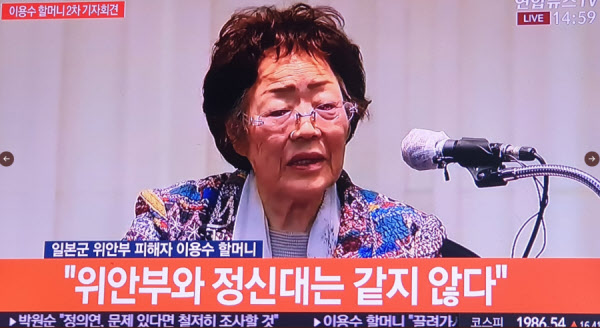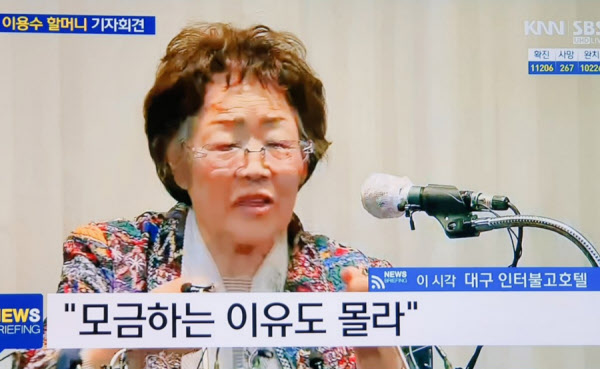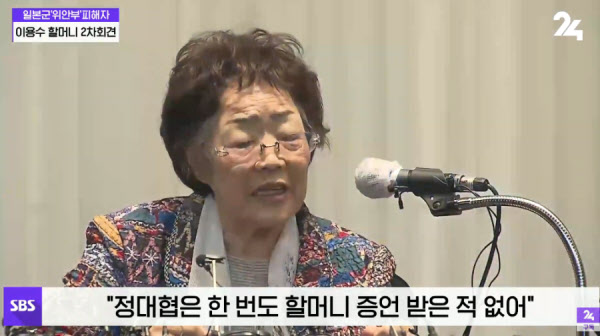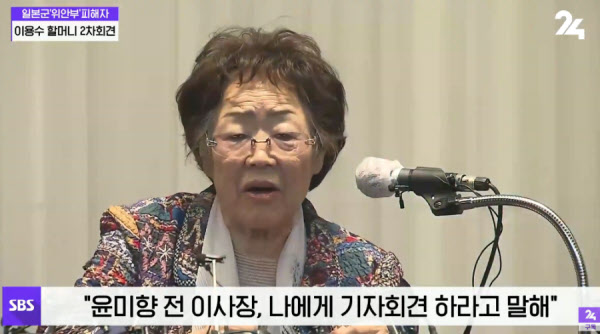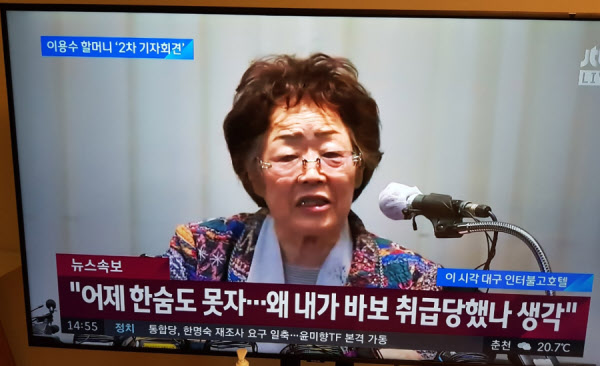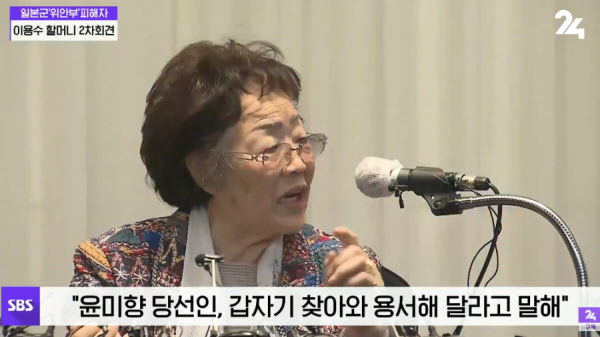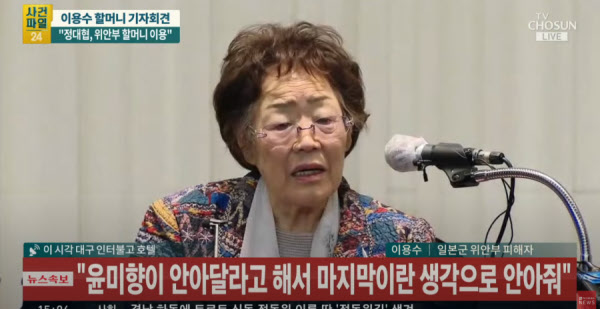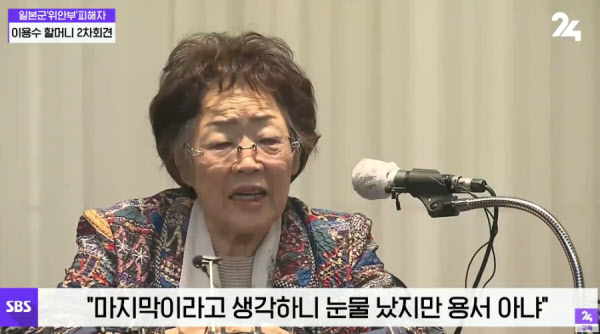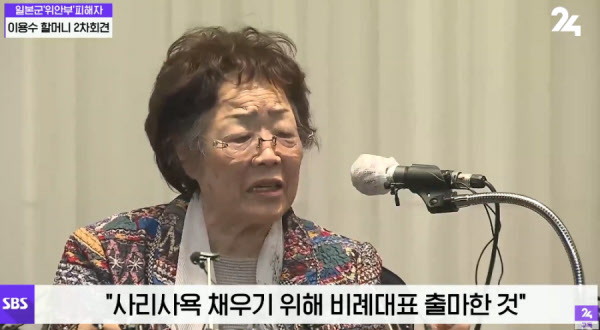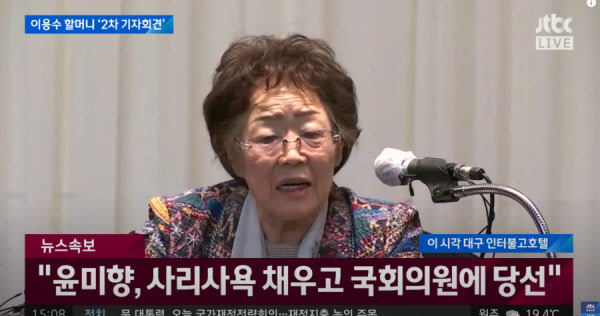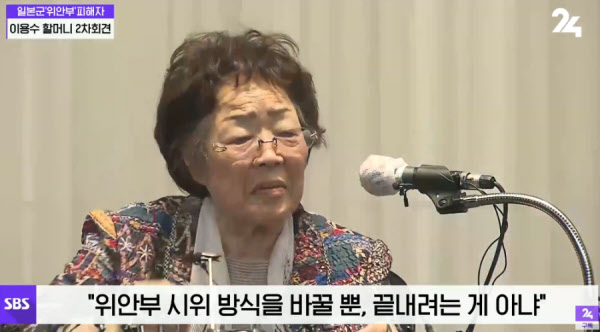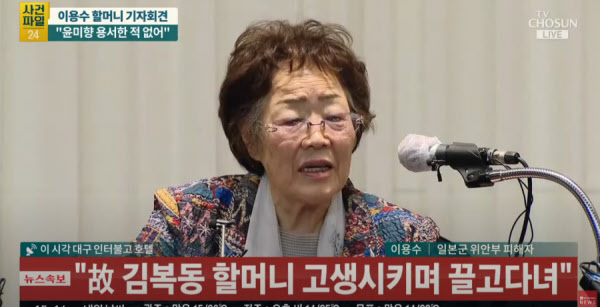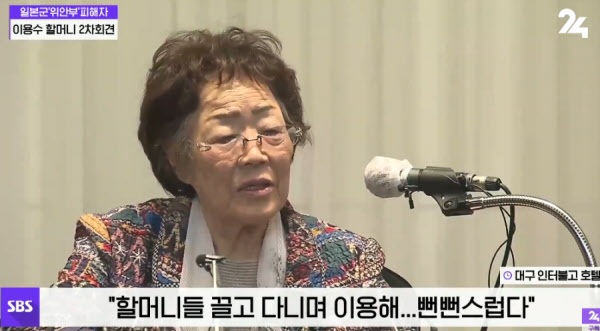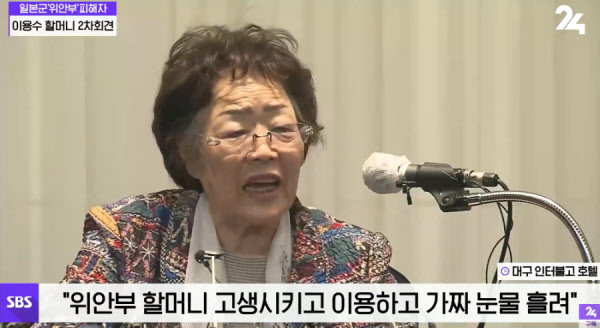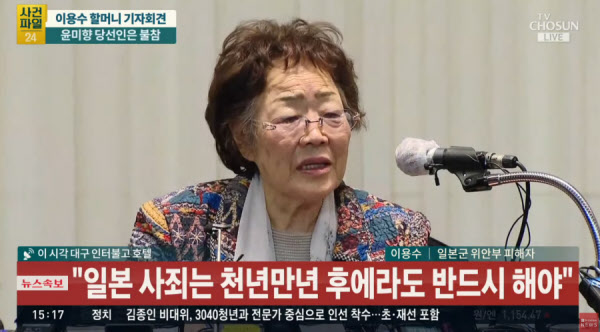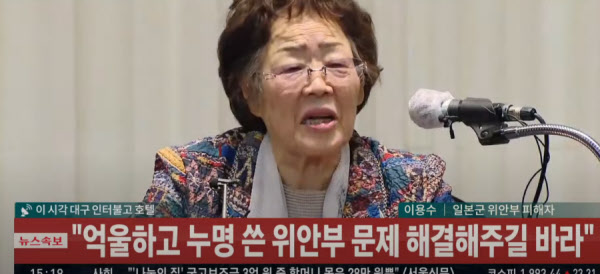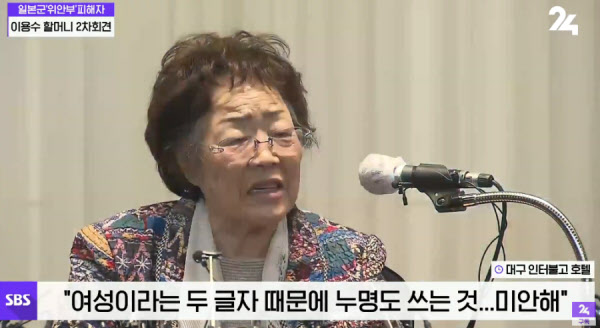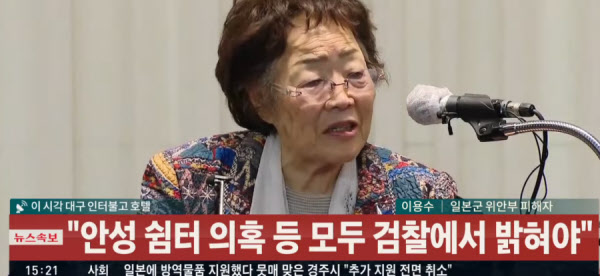 Source : https://news.chosun.com/site/data/html_dir/2020/05/25/2020052502864.html