Input 2020.04.14 16:29
Israeli intelligence agencies, such as Mossad, who is responsible for Israel's overseas operations and espionage, and Sinbet, who hosts domestic intelligence, are all mobilized to fight the "invisible enemy," the coronavirus, Israeli and Arab media reported.
Coronavirus infections in Israel, with a population of 9 million, amount to 15,861 by the 14th and 116 deaths. Globally, it is not classified as a huge victim.
However, according to Al-Monitor, a Middle Eastern-Arab-American media outlet in Washington, DC, the Israeli Ministry of Health and Shiva Hospital, the largest hospital in early February, established a corona prediction model and concluded that they were not preparing for the worst. There are less than 2000 ventilators in Israel, and in the "worst case scenario", about 10,000 serious patients needed ventilators. According to this scenario, there are 1 million corona-infected patients by May, and the corona infection diagnostic kit, surgical mask, N95 mask that filters out 95% of fine particles, and protective glasses are all lacking.
Eventually, a 'war room' was established at Shiva Hospital under the direction of Chief Yoshi Cohen Mossad, and the necessary technology for the production of a respirator, including Unit 81, which developed cutting-edge intelligence equipment from Sinbet and the military, was involved. And vaccine-related technologies, each country has taken steps to acquire medical equipment and goods with embargo.
In particular, Mossad has brought in 500,000 corona diagnostic kits from March 17th. In this regard, the Daily Times of Israel reported on March 27 that "the prime minister's office managing the Mossad has not revealed where to buy it, so there is a possibility that there will be no official diplomatic relations with Israel or that it may have been imported from the host country." An official at the Shiva Hospital Warroom told Al-Monitor, "As we competed for the acquisition of conventional weapons and nuclear weapons, we now entered the competition for acquiring ventilators." Thanks to this, 27 ventilators have already been brought into Israel through special operations, and hundreds are already in transit.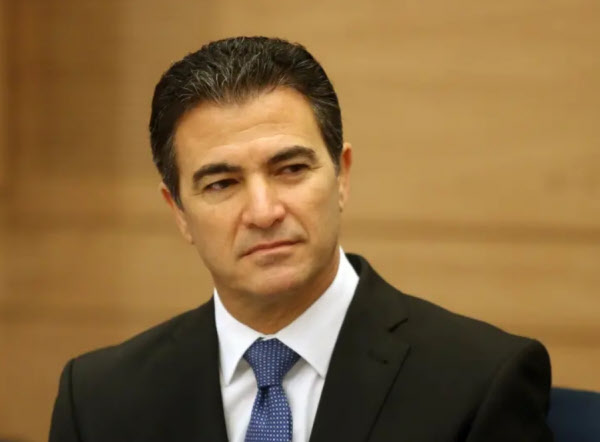 Israel has acquired diagnostic kits overseas and has been conducting thousands of diagnostic tests a day from the end of March. In addition, Sinbet, a domestic intelligence agent, traced back the use of mobile phones and credit cards of coronavirus infected people and identified and quarantined 500 additional secondary infections that they did not know were infected. Originally, Shinbet could only use this digital information for anti-terrorism activities, but it was approved by the Cabinet.
Of course, it is the Mossad that made the most innovative ball. The New York Times said on the 13th, "Mossad believes that Iran, the largest enemy, is not an" imminent threat "to Israel for the time being to fight Corona in its home country, and is committed to tackling health disasters." Mossad's Yoshi Cohen received a list of necessary medical equipment from the Shiva Hospital and the Ministry of Health, and each country banned them to acquire medical equipment that the Ministry of Health could not obtain at the government level, mainly by using a weapon purchase route. In addition to the ventilator, 150 surgical masks, tens of thousands of N95 masks, and protective equipment so far. Protective glasses and medical supplies are brought in. In the process, "dirty drinking" was also mobilized to intercept medical supplies and equipment already ordered by other countries.
"Israel is the only country in the world where hospitals can rely on the help of intelligence agencies," said Prof. Itzhak Chrys, former chief of the Army and head of the Shiva Hospital. In April, Mossad chief Cohen was confident that Mossad agents would be able to get all the respirators Israel needed in the worst case scenario, NYT said. Mossad is also building a line that can produce 25 million protective masks per month.
Of course, Mossad doesn't always succeed in 'Peacock'. In Germany, embarrassing medical supplies were blocked at the last minute, and in India, hand sanitizers were too delayed to pass customs, giving up. In addition, as Mossad intervened in the pandemic, the position of the Ministry of Health, the main ministry, was disturbed. However, the New York Times reported that "it will be remembered that Mossad jumped to save the country in an unusual fight against an invisible enemy."
/ Chulmin Lee Senior Reporter
Source : https://news.chosun.com/site/data/html_dir/2020/04/14/2020041403159.html